Who We Are?
1998– DL Solution Canada was established on March 01, 1998 in the city of Elizabeth N.J. with the name American Learning Solutions. The first software was developed allowed teachers sent materials to the students. Over time, to the software were incorporated more features, which were designed as independent modules by Digital Learn School.
2000 – 2003 – For the year 2002 DL Solution Canada and Digital Learn School made the first LMS. DL Solution Canada sold the software as open licensing. From 2002 to 2006 DL Solution Canada worked with a crew, which were specialists in education and developed on line resources, as a result a library with four thousand (4.000) e-books and one hundred multimedia books. In the year 2004 DL Solution Canada and Digital Learn School created the trademark AVA (virtual Classroom) with the goal, that people do not have computers, they could study on line at any Internet Caf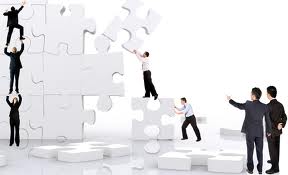 es.
2006 – 2007 – In 2006 DL Solution Canada increased the market potential and developed software to Health and others products that command impressive market share and these are design with the same rule modulate, easily to drive online.
2009 – 2011 – The years 2009 to 2011 the team has spent time develop, design and searching solutions for studies troubles of languages, which were focus on the listening issues. With this DL Solution Canada designed the first software that help people to increase listening process when they are study other language (Sound Clear).
2012-2013 – DL Solution Canada signed a partnership with DLS Canada, improving management system applications for all the software supported by DL Solution Canada. So, we are ready to start again to the new market, selling our products perfectly qualify, giving support 24/7 to our customers. The new beginning start here, right now! Welcome! DLSolution Canada
Sound Clear – Ear Training
Learning a new language is a great challenge. It comes with a lot of questions like this: Why it is so difficult to understand any language at the time to listen it?. Why people hear noises instead words of a new language?. Why ear training? Sound Clear is a new system that helps to understand clearly words in English, Mandarin, French and Spanish languages. We work with Canadian organizations: Institutions of Education Universities Institutions and English Schools Institutions and French Schools Institutions and Spanish Schools
Education
A learning management system (LMS) is a software application for administration, documentation, tracking, reporting and delivery of education courses or training programs. Digital Learn School should be able to do the following: * Centralize and automate administration * Use self-service and self-guided services * Assemble and deliver learning content rapidly * Consolidate training initiatives on a web-based platform * Support portability and standards * Personalize content and enable knowledge reuse. * Our students will have on-line assessments, online tutoring three times a week, and a support online 24/7.